Portrait Plaques
Portrait plaques use photographs, illustrations and hand carvings to commemorate the life and achievements of a loved one or colleague.
DISTINGUISHING PLAQUES WITH A CUSTOM PORTRAIT
Masterwork Plaques can add images onto a cast or etched metal plaque using a variety of methods. A portrait plaque is a permanent way to remember a loved one or colleague, recognizing their unique accomplishments and legacy.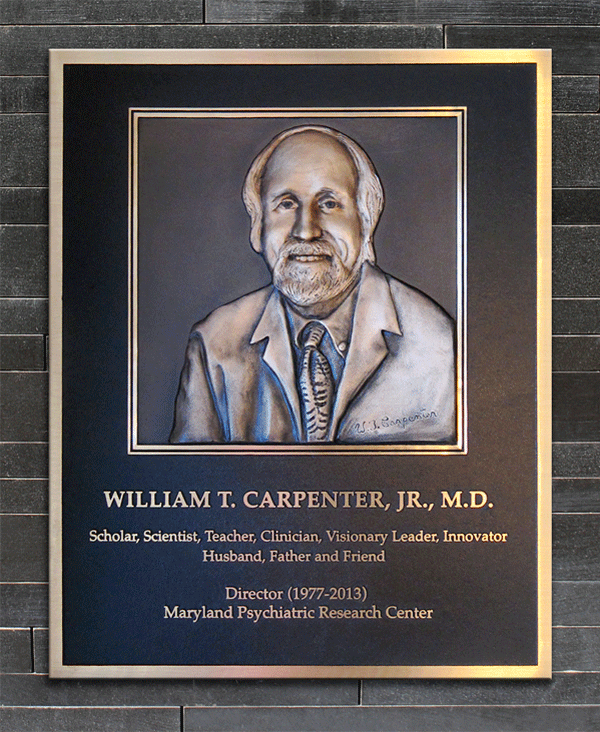 PORTRAIT PLAQUE TECHNIQUES
1. BAS-­RELIEF PORTRAITS
Bas­-relief portraits are artistic carvings created by our talented sculptors. Using a photograph provided by the client, our clay artists sculpt a low-­relief carving, translating the photo into a three dimensional work of art. This carving is then cast onto a metal portrait plaque. Our studio can create these dimensional portraits as a special addition to text plaques. We work closely with both our sculptors and clients to ensure that the carving has a true likeness to the subject.
2. PHOTO­-RENDERED PORTRAITS
The photo-­rendering technique digitally translates a high­-resolution photograph into a low relief, multi-dimensional casting. This is a faster and more contemporary technique than hand-carved plaques. This method is especially good for group portraits or portraits where a detailed background setting is desired. Portrait plaques of this type are very popular and are a cost-effective image plaque option.
3. ILLUSTRATED PORTRAITS
Using a photograph provided by the client, our in-­house designers will create a custom illustrated portrait of the subject. The drawing will be converted into flat, raised and recessed areas on the final plaque, creating a graphic look consistent with the raised lettering and border details.
4. HALFTONE PORTRAITS
A halftone technique uses small dots to simulate gradient tonalities in a photograph. This technique converts a photograph into hundreds of etched dots of varying sizes, which are then infilled with black paint. This illustration style has a similar look to a black and white newspaper photo.